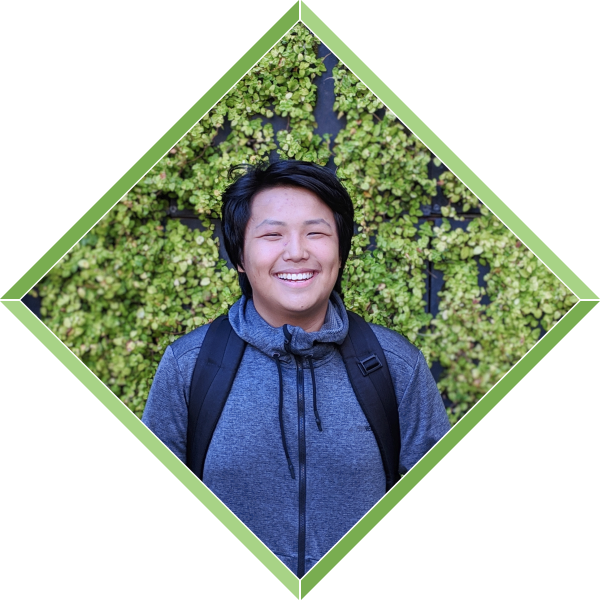 Overview
Hi my name is Evan Nishi, a self taught programmer, community leader, and avid learner. I have demonstrated a strong work ethic, a passion for learning, high adaptability, a knack for problem solving, and accountability while on projects. I mainly do web development, but also some machine learning on the side. If you want to see some of my projects, feel free to look on myGithub.
Events
Some of my most defining and impactful work is organizing events to educate others about computer science. I always organize events with the "Hackers First" mentality, meaning attendees experience is the most important. I also love meeting new people and sharpening my skills at hackathons and other similar events.
Events I've attended:
Hack Merced IV, attendee, won beginner prize
Los Altos Hacks, attendee, won best android app
LingHacks 2019, attendee
Launch Hacks 2019, attendee
Hack Club Flagship summit, attendee
Hack Club Leaders week summit, attendee
Github secure development spotlight, invitee
UC Berkeley aging research and technology summit, attendee
Hack Merced V, attendee, won best use of mongodb and 1st moonshot prize
Events I've organized/mentored:
CDBA Spring 2019, outreach organizer
AngelHacks, advisor/workshop leader
CDBA Fall 2019, sponsorships organizer
Atoms&Bits, advisor/workshop leader
Hack The New Year, mentor
CDBA Winter 2020, sponsorships organizer
Work/Education
Las Lomas High School

Student, 2018-2022

Currently a student at Las Lomas High School, Current GPA:4.0, WGPA: 4.13
Diablo Valley College

Student, 2018-2022

Currently enrolled in Diablo Valley College and working towards my AA degree in computer science. Current GPA: 4.0
Las Lomas Hack Club

Founder and President, 03/2019-present

Organize, and founded a small Hack Club at my high school with ~5-10 regular members.
TrantonLLC

Contract backend web developer, 01/2020-02/2020

Was a paid contract developer for TrantonLLC. Worked mainly with discord.js and express.
Monument Crisis

Math tutor, 09/2018-01/2020

Was a math and english tutor who helped underprivileged kids study and do homework.
Tools/Technologies:
I love learning new technologies, along with the following tools. These bars represent my familiarity with each respective language. I am also experienced with linux, scrum, git, mongodb, and bash scripting.
Python
Accompanying tools:
OpenCV
Pandas
Pipenv
Pyquil
Sqlite
Tensorflow
Javascript/Typescript
Accompanying tools:
Discord.js
Express
Mongoose/Mongo
Next.js
Node.js
React.js
Java
Accompanying tools:
C++
HTML/CSS
Ruby
Accompanying tools: